Shop Boys Snowsuits
Shop Snowsuits For Boys & Baby Boys Snowsuits
If you're looking for some cool and fashionable boys snowsuits, you've landed on the right site. We've been in the business of providing irresistible offers on designer children's clothes for over three decades. We are motivated to pursue our passion of providing the next generation with best deals of clothing. Discover what the hype is about by visiting our online store. We have hand-picked every piece you see here, thanks to the inspiration we are drawing from premium brands worldwide. Our team is available seven days a week to ensure that the online store is always up to date and never loses its locally owned, locally operated charm. Never before has shopping for the newest
junior boy snowsuits
been more fun or convenient! With one of the largest online shops for
boys snowsuits
in the world and a history of quality service, you can be secure in the knowledge that you have discovered the best of the best. We provide for a whole range of different occasions and there are so many exciting "firsts" in your child's life that you need to be prepared for. From their first day of school, their first birthday party and first formal event – we've got all your needs taken care of with our high-quality baby boys snowsuits.
Buying Snowsuits For Baby Boys Made Simple
Understanding what you need in children's designer clothing is not that hard because we have more than enough experience. Let us know if 30 years is not enough. We have high-quality brands at a bargain price yet the quality is not compromised. That way you save money. For us,
snowsuits for baby boys
isn't about sneaky salesmen getting to your wallet. Our focus is discovering great designer kid's fashion that looks wonderful and is durable so you can enjoy it for years to come. No matter if you're an expert online shopper or you prefer to shop in our store, you are sure to find some lovely fits, great materials, and luxurious fabrics that will last a long time. We only provide the very best of children's fashion, and will always go the extra mile to meet every one of your expectations. Here's why we love every piece we stock, and why we're confident you'll love them, too:
Beautiful, quality materials.

– Our stocked boys snowsuits is made from high-quality cotton, man-made fibers that are washer-safe, and rich fabrics that aren't a possibility if you're shopping within everyday brands. If you purchase clothes made with higher quality raw materials, they will last you longer. Our company has been running since 1873, and we think you would be shocked at the amount of long-term children customers are now stopping in as adults to find designer children's clothes for their kids.

Stylish and Perfect Fit.

– We don't believe in making clothes as per some template; our baby boys snowsuits is made as per actual fit of your youngster. Try to compare our products to the general users, you will notice that our children's designer clothing have the amazing fit.

Ethically sourced clothes.

– Real, luxury junior boy snowsuits brands can afford to select ethical raw materials they use in making their pieces. It is so important that you as the parent, know where your children's designer clothing is coming from. The sweatshop trade and mistreatment of workers is not something that we agree with and that is why the sourcing of our products is really important to us. Their materials need to come cheap. Designers are under heavy pressure from ethically-savvy shoppers like you, and because of this, they are moving toward more ethical practices. We are constantly moving towards more ethical practices and we hope that is something you appreciate too.
Shopping Junior Boy Snowsuits Made Affordable
Sometimes price tag makes you stop buying the snowsuits for baby boys that your child deserves. We understand that completely! You want to be able to get the most bang for your buck, to shop smarter, not harder. Research is the key to getting your children the quality, fashionable pieces they love at the prices you want. With us, your research is done. We've already found those pieces for you. Our team finds the best deals, without ever compromising quality. We only source authentic, genuine pieces, never knock-offs. We stake our reputation of over three decades on being able to offer the highest quality junior boy snowsuits in the world. We promise you 90% authentic?90% of the time. Stop searching for authentic
baby boys snowsuits
and come to us instead. With us searching for authenticity is already done. Go to the sale section of our page, give a few filters, and find out the best offers that we can give which will make your brain wonder how such wonderful deals can exist all in a single place.
Buying Boys Snowsuits Made Fun
We have been doing this for a long time now—36 years and counting! Every season we've got new trends to dive into and new ways for our fashion-friendly mini customers to express themselves. That's what makes
boys snowsuits
 so special to us, and we hope to you too! Trendy toddlers have a platform to express their inner creative genius. Get colorful, get inspired, and get adventurous with the latest and greatest pieces from luxury kids' designer clothing brands, every single season. We strive to make you and your child a symbol of creativity and uniqueness in fashion. Fashion should be fun and a way to express yourself. For many of us, it's a way of life, a way of communicating yourself to the world! Our online store has grown a lot over the years, and now we handle International orders daily. Our physical location has grown as well and there's plenty of room for the kids to come in and explore, and for moms and dads to get inspired.
Shop Baby Boys Snowsuits Online and in Store
We are grateful to those who have chosen us to dress their kids using our products. We would not be where we are today without our loyal customers who choose to purchase our hand-selected styles for their children. Just keep putting your trust in us. We will do our best to provide you with quality products and respected brands. The fact that the kids, who loved our dresses decades ago are now coming to buy outfits for their children is not only exciting but also heartening. You should expect the shipment of your purchased baby boys snowsuits within 24 hours. You're given an order confirmation and a tracking number through email. You won't have to worry about the whereabouts of your order. If you prefer the in-store versus online shopping experience, we would love to see you. Our style consultants and tailors are more than happy to work with you and your child to ensure that your kid gets the perfect look with the ideal fit. Related items such as listed below are what some of the customers are looking for. You will not only look great in what you bought in our store, you will also wear a smile in your face once leave our store.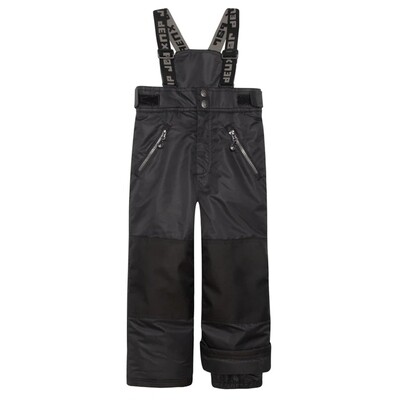 G10460LAY / E10T200 SNOW PANTS BLACK UNISEX
G10460LAY / E10T200 SNOW PANTS BLACK UNISEX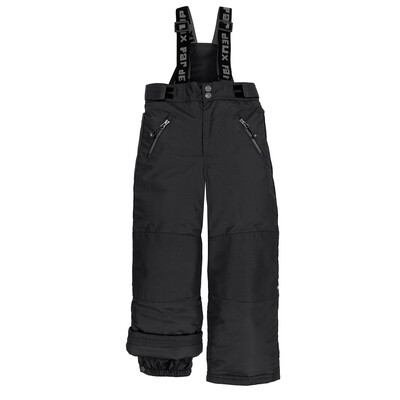 C10645LAY / C10T200 SNOW PANT BLACK REINFORCED KNEE REMOVABLE FRONT BIB
C10645LAY / C10T200 SNOW PANT BLACK REINFORCED KNEE REMOVABLE FRONT BIB
C10644LAY / C10T200 SNOW PANT NAVY REINFORCED KNEE REMOVABLE FRONT BIB
C10644LAY / C10T200 SNOW PANT NAVY REINFORCED KNEE REMOVABLE FRONT BIB